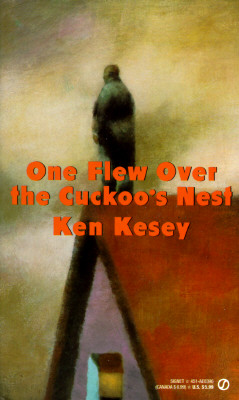 You're One Flew Over the Cuckoo's Nest!
by Ken Kesey
You're crazy. This has led people to attempt to confine you to a safe place so that you don't pose a danger to yourself or others. You feel like you pose a great danger to the man (or maybe the woman) or whatever else is keeping you down. But most of the time, you just end up being observed. Were you crazy before you were confined?
Take the Book Quiz at the Blue Pyramid.
As seen at Kathy's! I believe I've taken (but never posted the results of) this quiz before -- with a much different result!! Heh.
I had a good day off yesterday. I figured out which numbers I wrote in my checkbook were "real" and which were "virtual" and made sure that everything's caught up and in real-time.
I took some of my new vitamins. And I took a nap. I did some homework. I watched (laughed, cried and sang along with) Tony Bennett. I knit a little. I took a few pictures of Ali's new, cute, short hair. She was in a rush to leave, so they're not that great, but you get "the picture." Heh.